Hi everyone!

Just here to tell you about a community I created a while ago called
ficcing_seeds. Originally, it was intended for the sole purpose of creating fan fiction featuring members from Nick Cave and the Bad Seeds but with the recent collapse of both
nixa_omfg and
nickcavesseeds, it's now more of a general Cave-esque discussion community with a strong focus on fiction/meta.

I'd like to invite all of you to come along, hang out and even get involved. If you've ever flirted with the idea of writing a story involving some members of the Bad Seeds or you're interesting in sharing thoughts/opinions/cat macros with everyone, then we'd love to see you there. All you people who miss
nixa_omfg with a passion (like me), then why not migrate over? And for those of you who want a place talk about things that might not be suited to a strictly music/band oriented community such as this one, it'd be great to see you there too.

I love a thriving seeds-oriented community, don't you? :-)

So, if you've the time, come on over and check it out.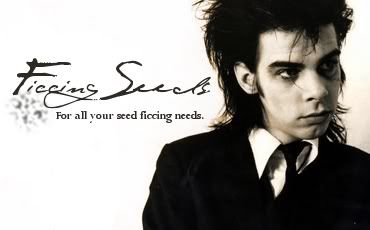 Come and check out
ficcing_seeds today!



[/pimp]